Webinar – october 10th, 2023
maximizing your organization's cybersecurity
How to gain maximum return on your 'Zero Trust as a Service' security investment.
Organizations face complex and costly challenges when recovering from a cybersecurity incident.

Investments in past cybersecurity tools have led to an increase in isolated solutions that are disconnected from organization.
In this webinar we discuss the economic impact of a security breach and what can we learn from (cost) analysis of past breaches.
In this webinar prof. dr. Yuri Bobbert (ON2IT Global CISO) will look at the following subjects:
Insights in the biggest risk reducing elements
The view of the Chief Financial Officer
How to reduce 75% of the breach cost
How to calculate a return on security investment
If you are looking for tangible benefits from Zero Trust, this is the best 45 minutes you can spend on this topic.
Hosted by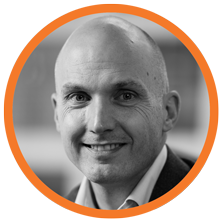 prof. dr. Yuri Bobbert
ON2IT Global CISO, Professor at Antwerp Management School
Date & Time
Date: Tuesday, October 10th
12:00 PM CEST (Europe)
This is a 45 minute webinar, including Q&A.The session will take place via Zoom.