Webinar – October 5th, 2023
NIS2 for government organizations
What to do in order to prepare and comply with the NIS2 and BIO2.0 guidelines?
As a government organization you deal with a large number of regulations and guidelines. The most prolific ones as of late are NIS2 and BIO2.0. Both are relevant both for national as well as regional government organizations in the Netherlands.
During this webinar on Thursday October 5th at 12:00pm (CEST), our CISO Tim Timmermans dives into the ten basic measures of NIS2 and translates them into the practice of governmental organizations. He will also take a look at the role of the Baseline Informatiebeveiliging Overheid (BIO).
During this webinar, we will cover the following topics:
Which processes and systems fall within NIS2 and BIO2.0
What steps you can take towards successful compliance with both these guidelines
Do you have (specific) questions about NIS2, BIO2.0 compliance and cybersecurity in your governmental environment? Then this is the webinar your don't want to miss.
Hosted by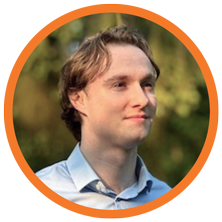 Tim Timmermans
ON2IT CISO Netherlands
Date & Time
Date: Thursday, October 5th
12:00 pm CEST (Europe)
This is a 45 minute webinar, including Q&A.The session will take place via Zoom.
This webinar is in Dutch.