Webinar – december 5th 2023
NIS2 for the healthcare sector
What can you do in order to prepare and comply with the NIS2 guideline?
It is no secret that the healthcare sector is frequently targeted in cyber attacks. The digital resilience of healthcare providers, laboratories, and pharmaceutical manufacturers is therefore an important topic.
Discover how the requirements of the NIS2 directive can contribute to this.
On Tuesday, December 5th, at 12:00 PM, our CISO Tim Timmermans will delve into the requirements under NIS2 and how the healthcare sector can translate them into practice.
Topics we will cover during this webinar are:
What is the impact of NIS2 on healthcare
What processes and systems fall under NIS2
What steps you can take towards successful compliance with this the NIS2 guideline
Do you have (specific) questions about NIS2, compliance and cybersecurity in the healthcare sector? Then this is the webinar your don't want to miss.
Hosted by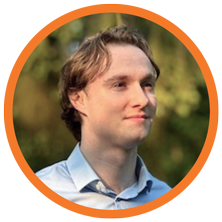 Tim Timmermans
ON2IT CISO Netherlands
Date & Time
Date: Tuesday, December 5th
12:00 pm CEST (Europe)
This is a 45 minute webinar, including Q&A.The session will take place via Zoom.
This webinar is in Dutch.