Managed security services
Compliance Management
Real-time overviews and 24/7 access to information needed for compliance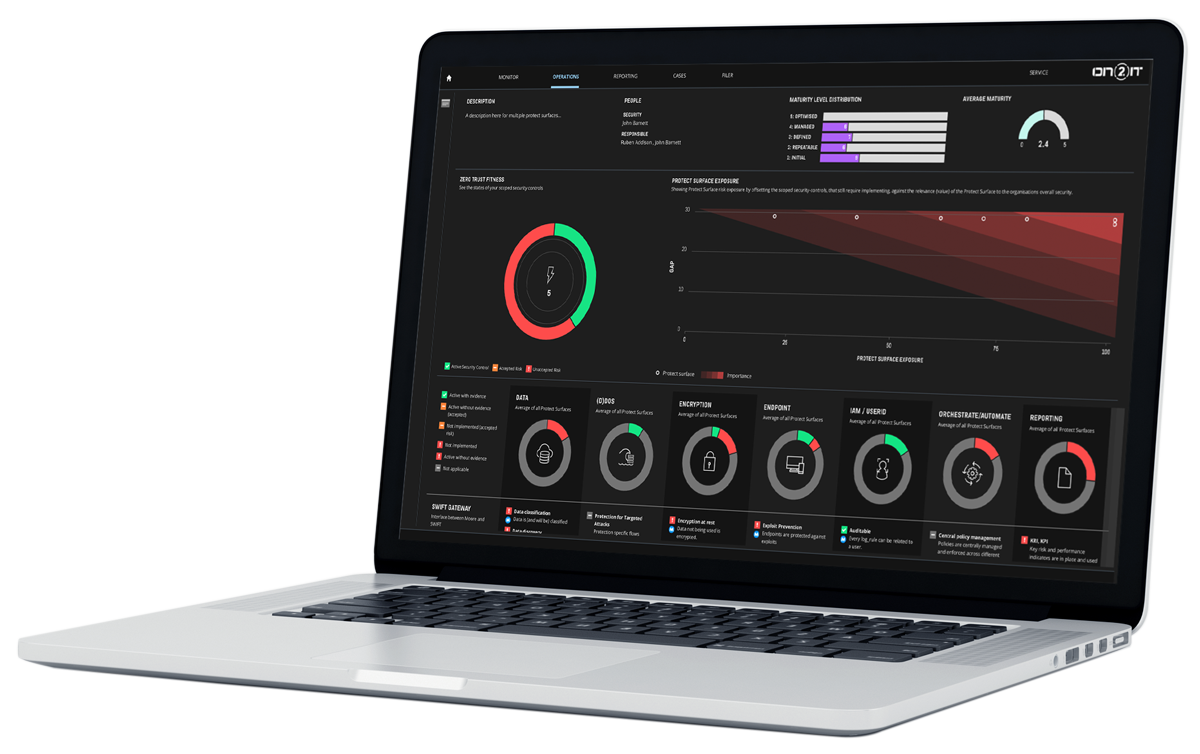 The AUXOTM Portal provides a wealth of information to assist in reporting compliance on most governance requirements, such as ISO27001, SOX, HIPAA, and PCI-DSS. ON2IT will work with the customer to assist in matching various governance requirements with the provided data.
The ON2IT portal provides real-time insights into your cybersecurity, enabling you to find all the relevant information needed for service and compliance reporting in just a few clicks.
The portal includes:
Real-time insights into KPIs such as time-to-respond, time-to-resolve, number of managed devices experiencing problems, uptime, etc.
A complete and unlimited history of all tickets, changes, and incidents.
Separately prepared reports for breaches and incidents, so the client can easily report both issues in the context of laws and regulations.
Monthly reports detailing all the above-mentioned details, including an executive summary and detailed information about issues, including which events led to an incident and the details of each event.
unique security features
Optimize your cybersecurity posture with AUXO™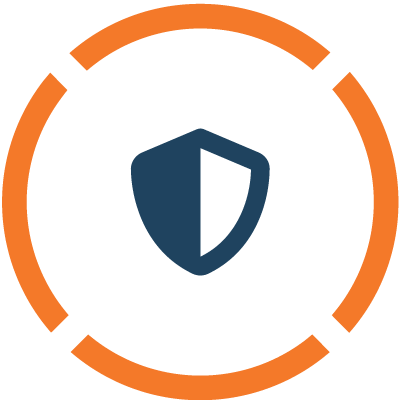 Protect Surface Management
Prevent data breaches with our Zero Trust Protect Surface Management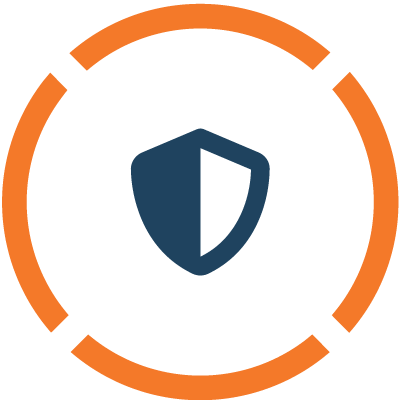 Incident Management
Rapid response to incidents with a multidisciplinary team of experts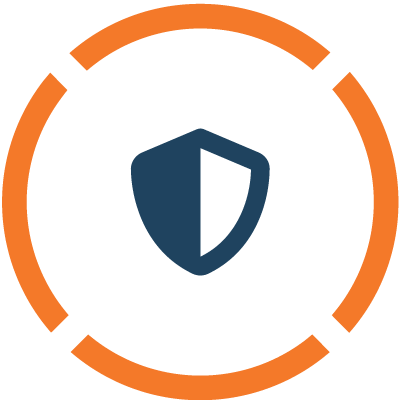 Improvement Management
Continuous learning from events while enriching policies and configurations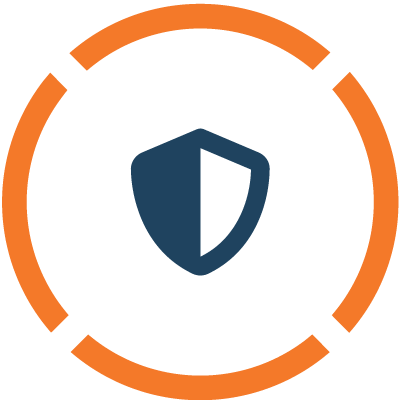 Compliance Management
Real-time overviews and 24/7 access to information needed for compliance